Is It Worth Paying An Accountant For Taxes
Posted by:
Admin
Tags:
Accountant, Taxes, Hiring a Professional
Posted date:
03-05-2022
Is it worth paying an accountant for taxes? Find out if you should pay an accountant to do our business's taxes. This article will cover what to look out for when considering hiring an accountant.
You've decided to hire an accountant to manage your business finances, but the question remains on finding the right accountant for you. Every business is different and requires an experienced tax accountant for filing taxes.
The world of UK tax is challenging and confusing. How much tax you owe and when it's due catch many small businesses out annually, so keep reading this article if you find yourself dealing with a self-assessment tax return for the first time.
Is it worth getting an accountant to do my tax?
All sole traders, small businesses and self-employed individuals are liable to pay income tax and can significantly benefit from tax accountants. Your time and energy are split between multiple sources as a business owner.
You can forget to complete self-assessment tax returns to HM Revenue and Customs (HMRC) and receive a hefty fine.
While accountants charge varying amounts, this sum is much lower than that of the fine, and you can receive potential tax savings as your business grows. You can utilise financial tools only available to tax professionals, receiving tailored advice.
When you hire an accountant, your business income is better understood, and there is tax preparation software available to ensure you are one step ahead of the game and never miss a deadline.
Unless you are well versed in tax law, there are a few reasons why you shouldn't hire an accountant, as their expertise and research can help answer all your business queries.
What does an accountant do?
A good accountant is worth their cost to any employer; preparing accounts and helping you save money, allowing for future growth.
Financial statements, bookkeeping and advice for tax savings can come from chartered accountants, helping ease the pressure from small business owners who have hired staff and sell products or services.
Depending on the nature of your business or income, whether via rental properties or a limited company, you will have to pay tax.
Accountants can prepare and file self-assessment tax return forms to HMRC. As a professional body, accountants can assist individuals or international companies with their tax bills.
There is no 'right amount' an accountant can do for you, and you should be upfront with them about what you're looking for.
Any good accountant is there to keep you on track, wanting to see your business thrive as much as you do. Avoiding penalties and offering tips about your business while managing finances and balancing the books is what an accountant is there for.
2 ways to prepare and file your taxes
Your financial situation is likely to change annually, meaning there are benefits and circumstances where an allocated tax preparer can make your life easier.
While a business has many expenses to stay on top of, filing your tax return on time is not an optional matter and must be completed correctly during the tax year. If you cannot calculate your own finances, you may benefit from hiring a professional.
Do it yourself
Taxpayers with a small businesses or are self-employed may find it easier to submit their own tax returns when their payments and finances are manageable, but as they grow, this can become much harder.
Since 2015, the Making Tax Digital scheme has made it easier to submit your tax return online, meaning the complexity of paper towers has been eliminated. There are free filing options online for those with incomes of £60,000 and lower, but anyone earning more will benefit from a tax preparer.
Hire a tax accountant
You will find your tax life much easier to manage when you hire a tax accountant, as you are paying a professional to deal with the accounting process on your behalf. Using tax software, they can calculate how much you have spent and what you owe, ensuring you never pay more than is owed.
Chartered accountants will develop an efficient system to manage your documents, eliminating mistakes and making it as straightforward as possible. Hiring an accountant can be expensive at times, but the costs are worthwhile for the excellent deal you get.
When to do your own taxes
Generally, you should only complete your own tax returns when you have enough time to spend completing them.
Entrepreneurs and businesses may find them confusing, but you can only expect errors if you do not accept responsibility and take them seriously. You should expect to spend around 20 hours a week completing your taxes as a business owner.
When you have no other investments, retirement accounts or significant assets to consider, your tax situation may be easier to manage. Tax preparation software has been developed for simpler tax situations with fewer financial factors to consider.
Business income for self-employed people will add another element to filing a tax return, meaning you must be comfortable with understanding that. If you rely on rental income, you are still viable for tax, and the taxation amount varies consistently, so you must understand such figures.
When to Hire a professional Accountant
Quite simply, you should hire a professional when you cannot meet the above criteria.
If you find yourself with no time and patience for completing tax return forms, this is a great example that you will value from an accountant.
Spending hours on your own tax returns when you could be with friends and family is a no-brainer to many people, meaning you have to decide how much you value those hours.
Put a price on that time, and that is your budget for an accountant. Furthermore, rushing through your tax returns and making mistakes will only lead to you owing HMRC more money or submitting more than you owe. Both are a hassle to fix on the other side.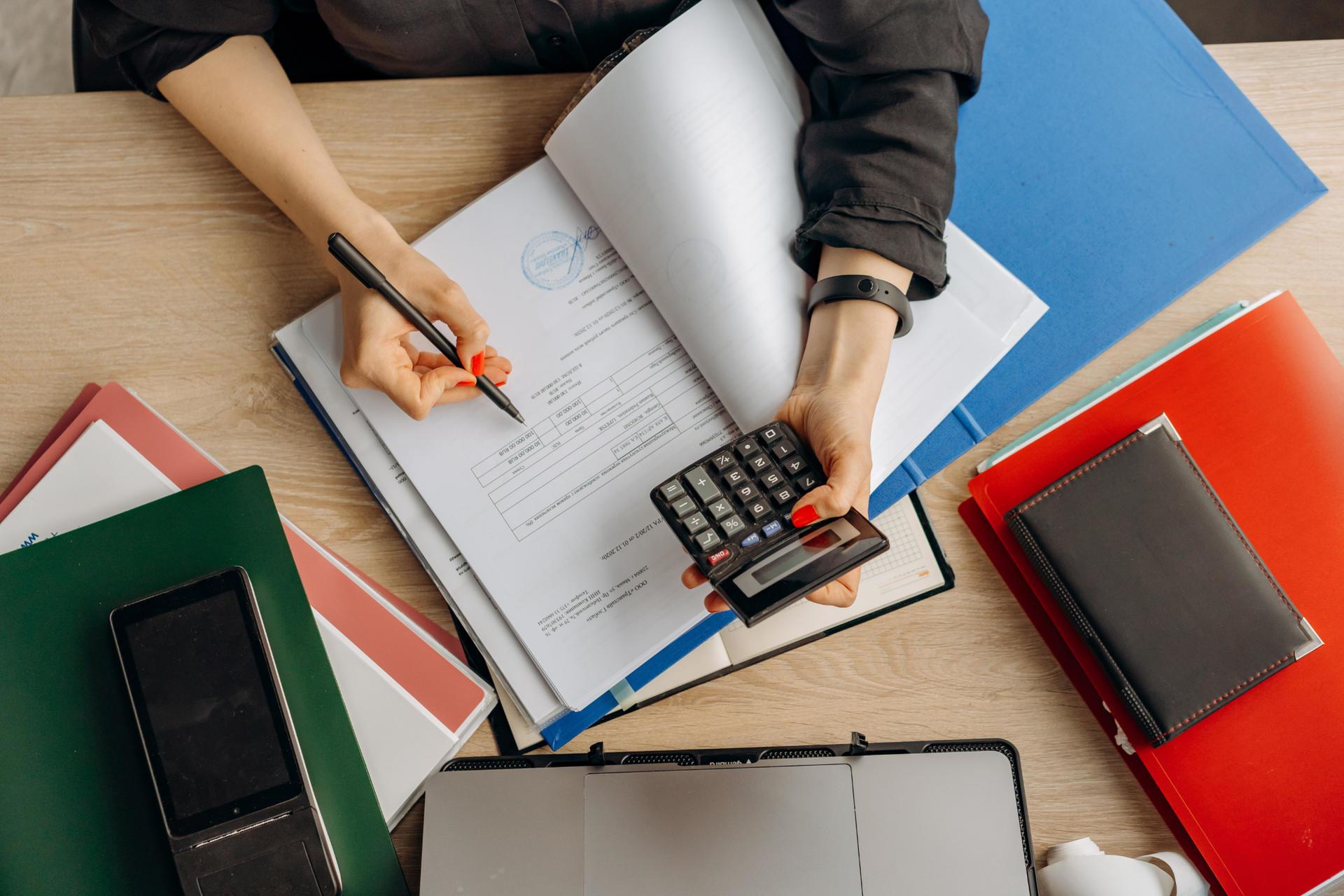 The more complex your business and the associated financial transactions, the more paperwork and tax consequences you will face.
If you have a home office, business lunches and travel or a business vehicle, you may be able to make deductions from what you owe for such values.
Of course, if you have investments, charitable contributions or live in a complicated tax situation with dependants, this only eats into more of your free time to complete.
Hiring an accounting professional to finish and iron out these irregularities can make your life much easier and save money in the long run.
If your financial situation has significantly changed in the last 12 months, your tax filing system will have changed alongside it.
If you have gotten married, had a baby or purchased a house, you will have to document these changes and hiring a professional to show you the best way to do so can mean you're not missing out on any possible tax savings.
Finally, if you don't trust yourself to complete all the necessary information and enter the relevant numbers without receiving a fine at the end of it - you will benefit from hiring a professional.
Dependants and deductions must be noted on all tax returns, so don't let that scare you and bring an accountant on board, at least for a time.
Get In Touch With our Tax Accountant Today
Are you looking for accounting and payroll in Cheadle Hulme and the surrounding areas of Manchester and Cheshire?
Follow the link below for professional accounting near you.